Drobečková navigace Homepage » en » News & events
Hlavní obsah stránky
News & events

06. 10. 2012 Anag Billiard Cup continues
Today continues the second day of the second championship in classic billiards ANAG Billiard Cup. Unfortunatelly already yesterday the last year's finalist Marek Faus was knocked out. He is a member of the Czech Billiard Center Prague, who retained 41x the title Master of Republic, 1x Junior Master of Europe and in European man's championship acquired twice the silver and twice the bronze medal. Marek Faus plays currently the 1st league for the Netherlandish Arnheim and 1st german bundesleague for Bochum.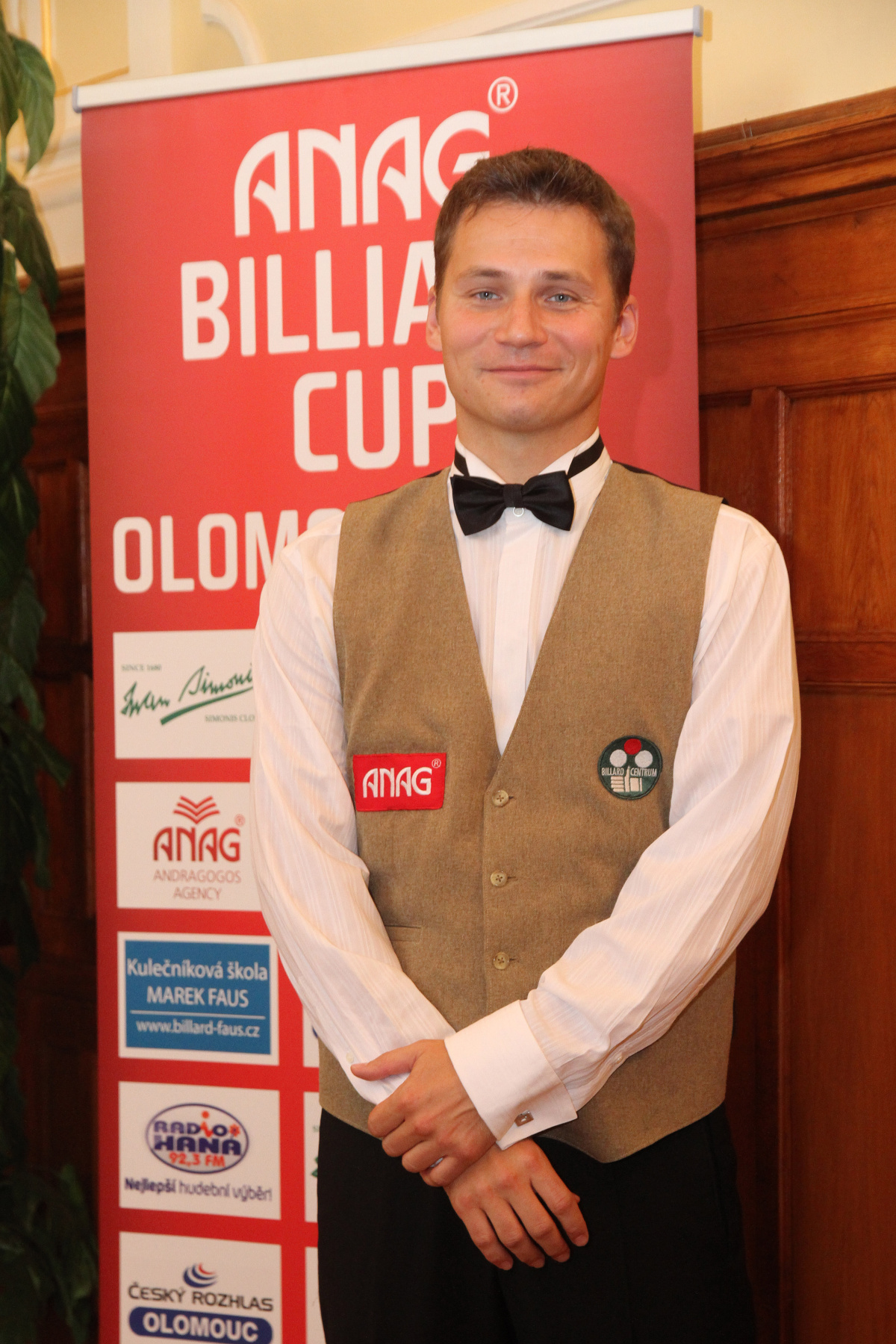 "I don't want to say that I was the favourite of this competition, but I sure was hoping for a good placement, because I am getting on well this year. However you can't hold it all, something doesn't have to come right and it afflicted me in this tournament. I've been knicked out in the group, where I closely lost both matches. I felt, that I was only delivering the third of my usual performance. I am also sorry because this tournament is on top distinction, there are viewers from Austria, Netherlands and Germany."
A proof of the quality of the Olomouc Tournament is also the fact, that the Kozoom company, who only pays attention to the most prestigious billiard actions, is transmiting live internet stream from Olomouc.
Into the Saturday's afternoon quarterfinal advance the following pairs: Niessen (Belgium) – Mata (Spain), Leppens (Belgium) – Kahofer (Austria), Gretillat (Spain) - Christiani (Netherlands), Boháč (Czech Republic) – Cuenca (Spain).
On Sunday the tournament is going to continue with the semifinal and final matches.
<< back to news