Drobečková navigace Homepage » en » News & events
Hlavní obsah stránky
News & events

06. 09. 2012 Interview with Esteve Mata
We are bringing you an interview with the winner of the first edition of ANAG BILLIARD CUP, 34 years old Spanish player Esteve Mata. This charming professional player and billiard coach, 19 times Spanish champion and a European champion in 2009 answered on several of our questions.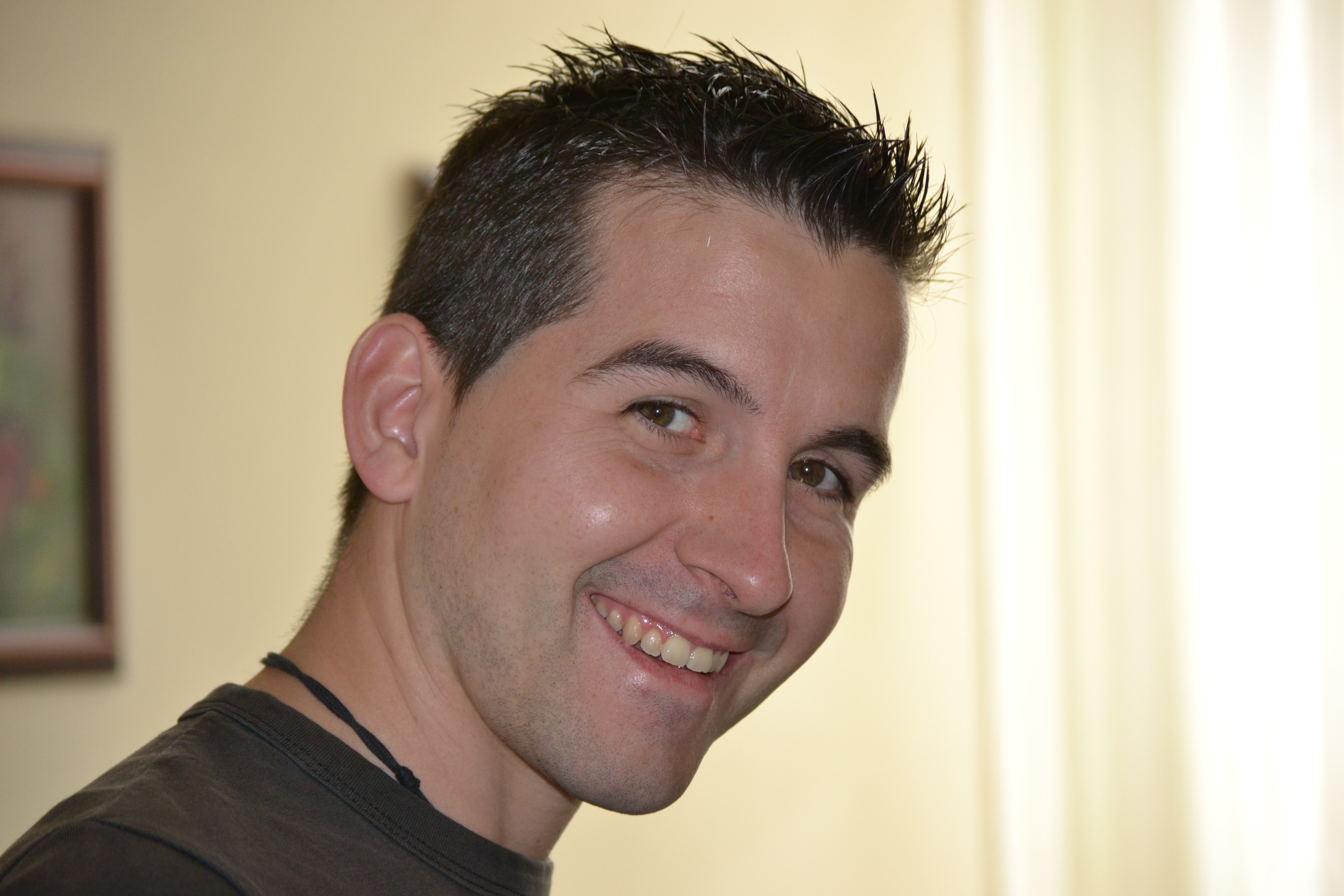 The last year you  won the first Anag Billiard Cup (ABC). What does the victory mean to you?
Yes,  I did and it made me really happy. To win a brand new tournament, on top of that so competitive, is always a reason of a great joy. The offer to participate from the best Czech billiard player Marek Faus and the owner of the Anag company Mr. Vítek pleased me, but at the same time it raised doubts in me whether I would be able to adapt on the chosen system of the competition of three disciplines. The victory was really important for me back then, because I was having a hard time – my father was seriously ill and it was nice to win the tournament for him. It helped me to get over difficult moments and to keep believing in my possibilities.
What are your best memories of the tournament?
I have great memories of the tournament, the victory is an intense experience of course but what I recall with greater gratitude is friendliness of the people.The treatment by Mr. Vítek, his wife and all the organizational team led by Mr. Hartmann was fantastic! With the other players we had a great time the whole stay.  Not always you can meet so many nice people during one tournament like I was lucky to meet in Olomouc.
What was the hardest moment for you?
There were some moments when I wasn't playing good but I was able to overcome them during the tournament. One of the most difficult moments for me came during the final match against Marek Faus. I remember I won the 71/2 Balkline game without any problems, but Marek played great 1-cushion game which he concluded with a beautiful, long, technically great stroke. It made the situation really hard for me before the crucial 3 cushion game. None of us is a 3-cushion expert, anything could happen. I started strong and Marek was unlucky in the beginning, so I took the lead which I was able to keep till the end of the match by playing a good game.
What do you think about the tournament system – combination of 3 disciplines?
I like it a lot, it combines today's most attractive disciplines. 71/2 Balkline is on the rise, many players still have a big space to improve their game. Furthermore it's technique and psychology is different from other billiard disciplines, it's more difficult for players and more attractive for spectators, for there are more reversals. There is possibility of many strokes, thanks to that the spectators can enjoy series of up to 100 points. 3-cushion has been the billiard's royal discipline for decades because of its magnificence. It's attractive for the audience thanks to long geometrical shots, many times really nice ones. There are more reversals than in other billiard disciplines. And in some cases players can beat far more skilled opponents – it's a discipline with the most unexpected results.
What should the organizers improve in the second year?
Mr. Vítek is really careful in every aspect – he proved it last year. I know this year 12 players are going to encounter (doubled compared to last year), therefore the hall is going to be equipped with second table and bigger stand. I think there is very little to improve and I'm sure if Mr. Vítek and his team find anything, they won't miss the chance to do so.
How did you like Olomouc?
It seemed to me like a very attractive city with nice and friendly people. I recall it was getting cold there but it was withstandable. I liked the Town Hall visit, we could enjoy the view on the whole city frome there. Truly amazing!
Have you won other tourneys after the ABC 2011? Which other sports achievements followed?
After the ABC I achieved some important results with the SBPE Centelles team (Frédéric Caudron, Raul Cuenca...). This season we have won the Spanish team league and also became vicechampions of Europe with Frádéric Caudron's enormous help. To be able to count on today's best carrom billiard player's help is simply great. On the individual level I competed basically only in 3-cushion, for neither in Spain nor in Europe weren't any tourneys. The associations don't provide the other disciplines neither with acknowledgment nor much needed help which they deserve. The more we should appreciate Mr. Vítek's effort. I believe it's a great delight for many players to be a part of the ABC, maybe the only one per season.
Do you feel like in shape these days? Do you think it is possible to repeat the triumph from the last year?
I'm content with my current shape, there are few weeks of training left, during them I can still work on something. If I get to my top game and top mental level in the meantime, I think I'll have a chance to win again. We all know that the six great players from the last year will be joined by another six and everyone of them has the capability to become a champion. I'm sure it will be very interesting to watch.
Why did you chose the billiard and when did you start playing it?
I played football when I was a child but at age 10, my uncle who used to play billiard gave me a cue as a gift. My father, who had played in his youth, got excited for it again when I started playing. At age of fifteen I left football, for I had talent for billiard. Its individual character attracted me more at that time. I got enchanted by its technique, strategy and psychology, I gradually began to win tournaments in my country and got at a good level, but I still have a lot to learn. Billiard is a sport of huge focus, one should involve all five senses into every poke, even during practice. Otherwise to achieve desired improvement is really difficult and unlikely. I enjoy meeting people, thanks to billiard I have opportunities to explore other cultures and to have friends in many countries. I love my sport, I believe billiard is endless.
You have a billiard school in Catalonia. How do you work with the youth there?
Spain faces a serious economic crisis currently and therefore the financial support for athletes was drastically reduced. The kids I coached lost that support and can't continue under the guidance of a coach - either they must develop without a coach or pay the lessons out of their own pockets. There's a strange atmosphere these days. Catalan Billiard Federation decided not to invest in young players this season. This September the Federation leadership elections will be held and a numerous and important group of people ("Candidacy for Change") is working to change the situation. We believe we will be able to train the youngest ones again in the season 2013/14. Currently a new group of 40-50 boys and girls was formed and every month or two (depending on the national sports calendar) "Candidacy for Change" organizes unofficial tournament, so that the kids don't lose their interest in billiard in the meantime.
Thank you very much for the interview, Esteve!
You're welcome, see you in Olomouc!
Jan Tyle
Photo: archive ANAG
<< back to news